What does Chilango mean?
Chilango is a term people use to refer a person who was born in Mexico City.
Where the Chilangos journey began.
Brother and sister duo, Marlem Power and Abraham Ramos were born and raised in Mexico City.
We are very involved in the Belleville and Quinte area community.
Check out the special events happening at Chilangos and around the area.
Be sure to check back often for updates or visit our Facebook page to see what we're up to!
Enjoy a glass of wine (or a bottle if you wish) from Sandbanks Estate Winery. If a Margarita is more your style, enjoy one frozen or on the rocks. We also have lots of Mexican beers (Cerveza) such as Corona, Dos Equis, Modelo Especial, Sol and more!
LOOK WHAT OUR CUSTOMERS HAVE TO SAY
"My husband and I finally made it back to Chilangos this past weekend and it was the highlight of my weekend! Everything was so delicious that we couldn't save room for dessert. We started with chips and guacamole (a generous portion, more than enough as a full appetizer for 2). The tortilla chips were crisp, light and not greasy, and the guacamole was better than I have ever had (or made myself). The flavour was bright and fresh. As a main, I had the Tacos Chilangos which were ah-ma-zing. The acidity of the 2 salsas, the creaminess of the homemade cheese, the savoury rice and rich refried beans were everything I wanted. I will order this again! The shredded chicken was moist and the tacos had a crunch (not bogged down by the salsa). All in all, an excellent experience and friendly staff! We will return soon!"
Chris Tine
"Writing this just after cleaning my plate. I had the steak tacos with the spicy salsa. I was expecting fatty steak chunks that you often find at restaurants... But the meat was lean and thin sliced. The corn tortilla, if that's what you call them, had a great texture and was just the right thickness to not invade the contents with a sense of dryness. The salsa is amazing. I've had the green and spicy, both flavourful and a consistency closer to a sauce but it's not thick. The staff were kind, helpful, and on the ball. The side rice was nothing mind blowing but a nice touch. Cilantro on top sealed the deal for me. I'll come back for sure."
Andrew Nurse
"We've been wanting to try Chilangos for a while and I am SO happy we finally made it. We sat on the patio in glorious sunshine with the river in the background and Mexican music serenading us. I felt like I was in Mexico! The food was incredibly delicious. We found the choices were so great, it was hard to choose. The service was outstanding. We will DEFINITELY be back! Thanks so much for such an outstanding evening!"
Stacey Berdan
"Decor was very nice. Cleanliness was great too. The food and service was wonderful and the portions were very hearty. Will recommend this place to everyone who is looking for a change in scenery and something to wake your taste buds!!! Good job Abraham and Marlem!"
Butter Fly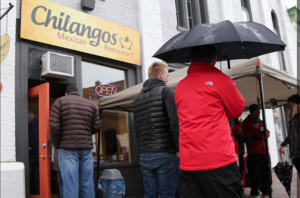 It was hot and hearty soup with a side of heavy rain
Read More »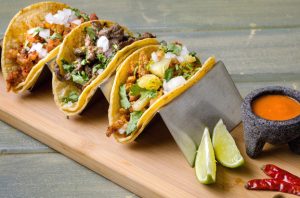 BELLEVILLE – A group of local restaurants wants to rekindle an appetite in visiting
Read More »
A spicy chicken enchilada edged a traditional lamb cooked in hot sauce
Read More »
#chilangosmexicanrestaurant
Be part of the Chilangos community!